Who takes their three-year-old shopping online?  I do.  Mia may be one of the pickiest little fashionistas—–she has an opinion on EVERYTHING—from her wardrobe, to her hair, even to her underwear!!  Seriously!  I refuse to shop without her now, otherwise I'm stuck with endless returns, piles of receipts, wasted gas, and a huge headache.
So, little girl's closet:  no denim; these days, no skirts; only leggings.  Only soft.  Only cotton basics.  So to Cuteheads I went!!!  Mia and I sat together in front of my computer, going through the adorable options.  Of course she'd choose the pink pants….and OF COURSE, she'd choose the T with the heart on it. That's my girl!
So here is Mia, in all her Cuteheads gear, accessorized with nothing else but her favorite pearl necklace and Hello Kitty tiara.   These clothes allow my kiddo to be silly, playful, and just downright cute and comfortable, which in the end is what we want, right?  Make your little one a Cutehead too—–you'll be glad you did!
XO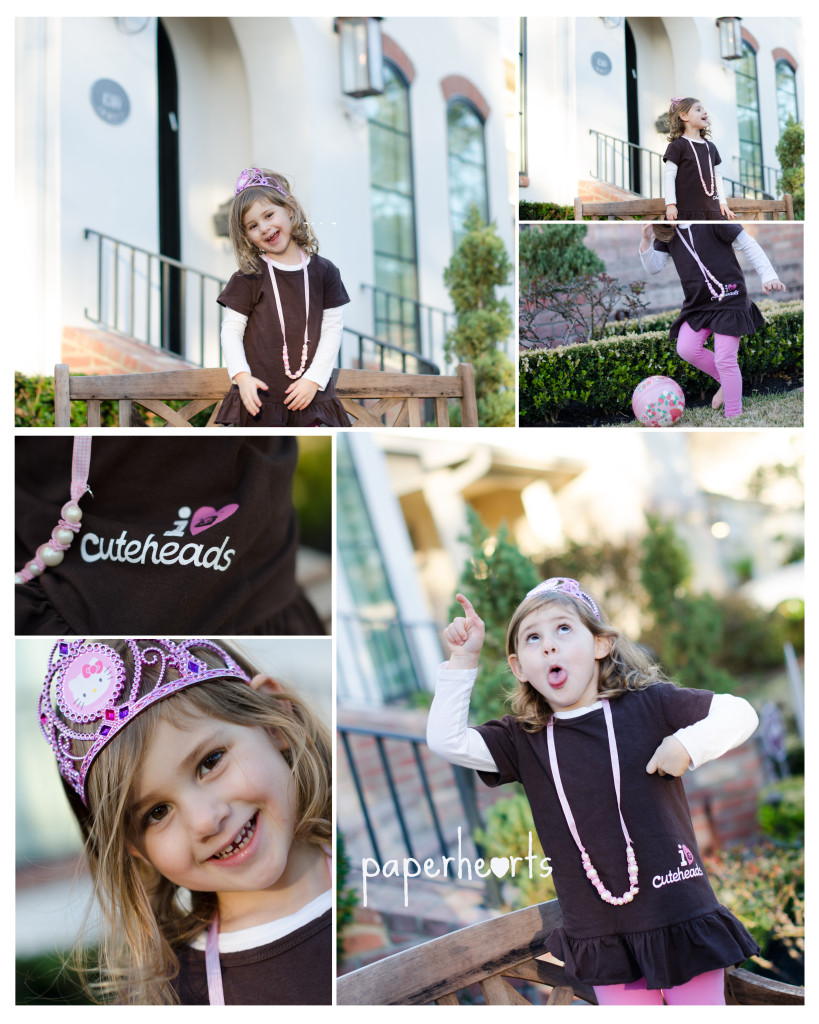 Pin IT