houston child photographer
She's one.  ONE.  Baby blue eyes.  Strawberry blonde hair.  Infectious smile.  Playful.  Giggly.  Loves to snuggle.  Jokester.  A bit feisty.  Eight teeth.  Eats EVERYTHING.  Super chatty.  Obsessed with her big sister.   Gives LOTS of kisses.  Hardly cries.
This babe—she's super special.  First off, she looks like my dad as a kiddo.  I also believe she's my maternal grandmother reincarnated with those intoxicating blue eyes.  And just a couple weeks ago, Charlotte lost her paternal great grandmother who, I believe, gave her that gorgeous gift of strawberry blonde hair.  She's the perfect combination of two families.  Little Cha Cha is an easy, happy, sweet-natured little one who brings joy everywhere she goes.  I am stopped daily with comments on not just her eyes, but her beautiful smile.
Her birthday is bittersweet for us—I'm going to miss this little one as my baby, but I can't wait to see what the year brings.
To celebrate in style, I asked sweet Esther Freedman with cuteheads to make Miss Char a sunsuit for the event and for pictures, of course. She helped me with my vision, showing me pictures and discussing details.  Esther also was so patient with my emails and texts regarding fabric choice—you know when I have a vision in mind, I won't stop til I have it exactly how I imagine it!  She even made Big Sister Mia a matching flutter-sleeve top (you know I love a good flutter!) that was absolute perfection.  Thank you, Esther, for creating the perfect ensemble for my girls to wear for Char's celebration!  I definitely want to do this again!
I hope you'll take a moment today to help me celebrate my Strawberry's first birthday by looking at her sweet photos.  I love you, Cha Cha! XO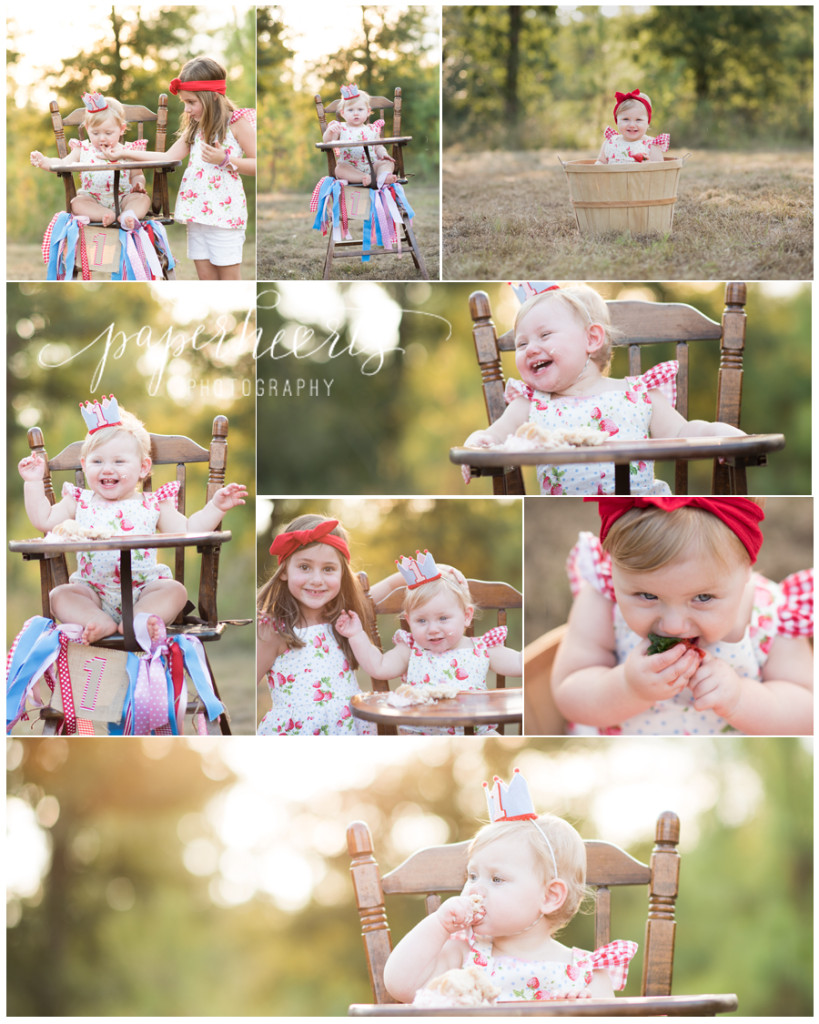 Pin IT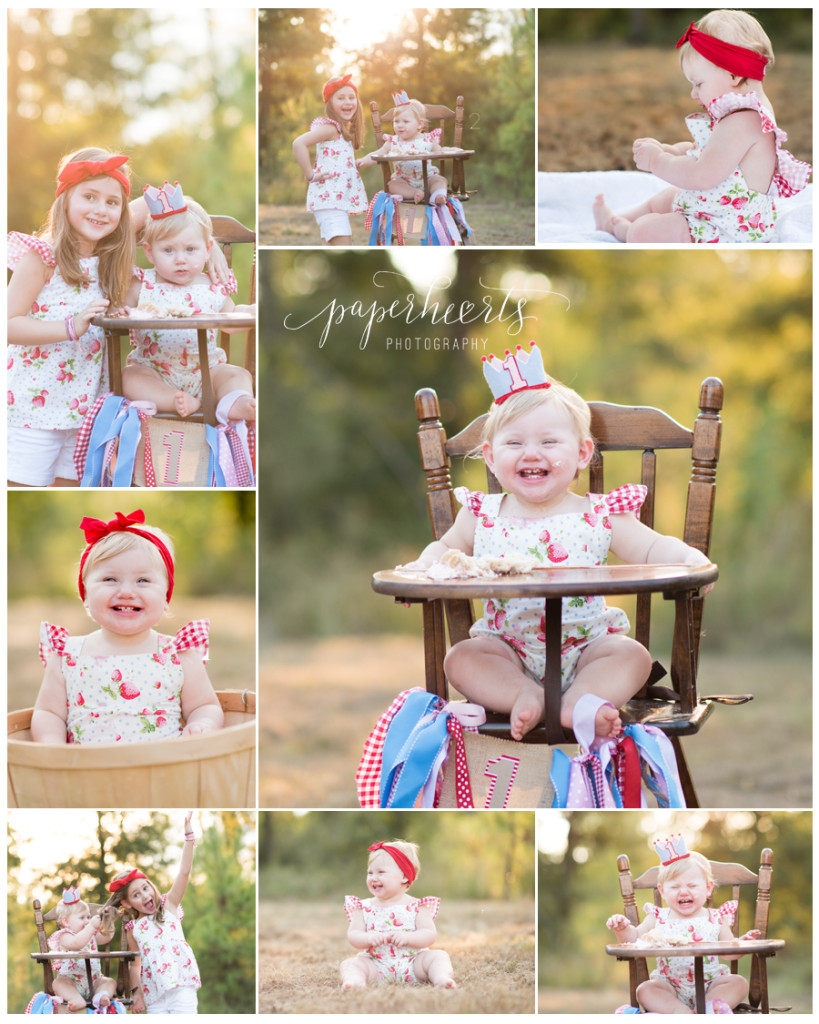 Pin IT