houston family photographer
Ribbons and bows.  Rainbows and lollipops.  Smiles and giggles.  Charlotte Gray.  My little seven-pound girl born August 4 at 1:35 in the afternoon.  All snuggles.  Now one week old, I sit and think about last November when I found out I was pregnant for a second time.  When we told Mia she was going to be a big sister.  When I saw Charlotte's first picture on the ultrasound machine.  When I felt her first movements.  When Mia put her hand on my tummy and told me  how much energy her sister had.  When all I could think about was how impossible it seemed to love another little girl as much as I love Mia.  When I questioned our choices and thought I'd lost my mind.  But last week, all my anxiety, all my nerves went away.  The nurse lay Charlotte on my chest amidst the c-section hustle bustle and I saw all those lollipops and ribbons.  This precious little girl with kissable lips could do nothing but create more love in our lives, more joy, more excitement, more memories.  Another little person to make us giggle, find rainbows in our days, and bows in our hearts.
My sister over the weekend asked Mia, aka "Peanut" what we should call her sister for short.  "Jelly" of course, "because peanut butter goes with jelly!"  Mia—all I can say is I deeply hope you two girls stick together like peanut butter AND jelly.  Your mommy and daddy gave you one of the best gifts in the world–a sibling, but even better, a sweet sister.  Being the oldest of three girls, I know the joys, the challenges, the closeness, the bond.  Nothing is better.  Last week was rough for several reasons—if it wasn't for my youngest sister Erin (along with the amazing hubs and my dad), things may have gotten ugly.  And over the weekend, when my emotions were high, no one ran to my side faster than both my siblings—no one hugs better, no one gives more.  Mia, may you always cherish Charlotte and know the blessing you both share.
Here's a small glimpse into Charlotte's first few days. XOXO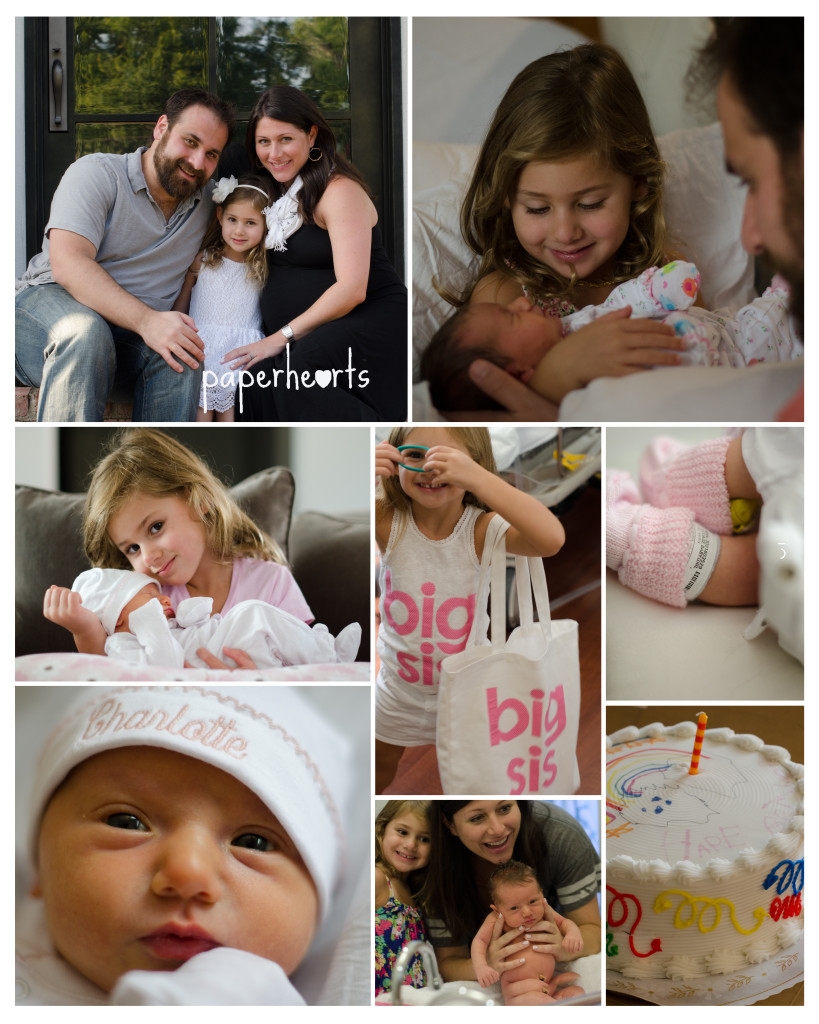 Pin IT