houston family photographer
Going back several years, I met this sweet family at a mutual friend's birthday party.  Never did I think our paths would cross years later, and we'd meet again with them in front of my lens last summer.  Can I mention how excited I was when Mom emailed me a few months ago to book another session?  YAY!  Couldn't wait to see her girls again.
As we got closer to our session date, we thought we'd need a miracle to make this shoot happen—we had rain storm after rain storm delay us, then illness, then more rain storms.  And then finally, after weeks of delay, there was a break in the clouds.  The evening of our session was hot and muggy, not to mention I was 36 weeks pregnant…..so a miracle?  Yes, maybe so!  But we did it!
K family, I can't thank you enough, for once again trusting me again with your family photos!  You know how much adore you and hope to continue watching these sweet girls grow!
Happy 6th birthday, Cutie Patooties! XOXO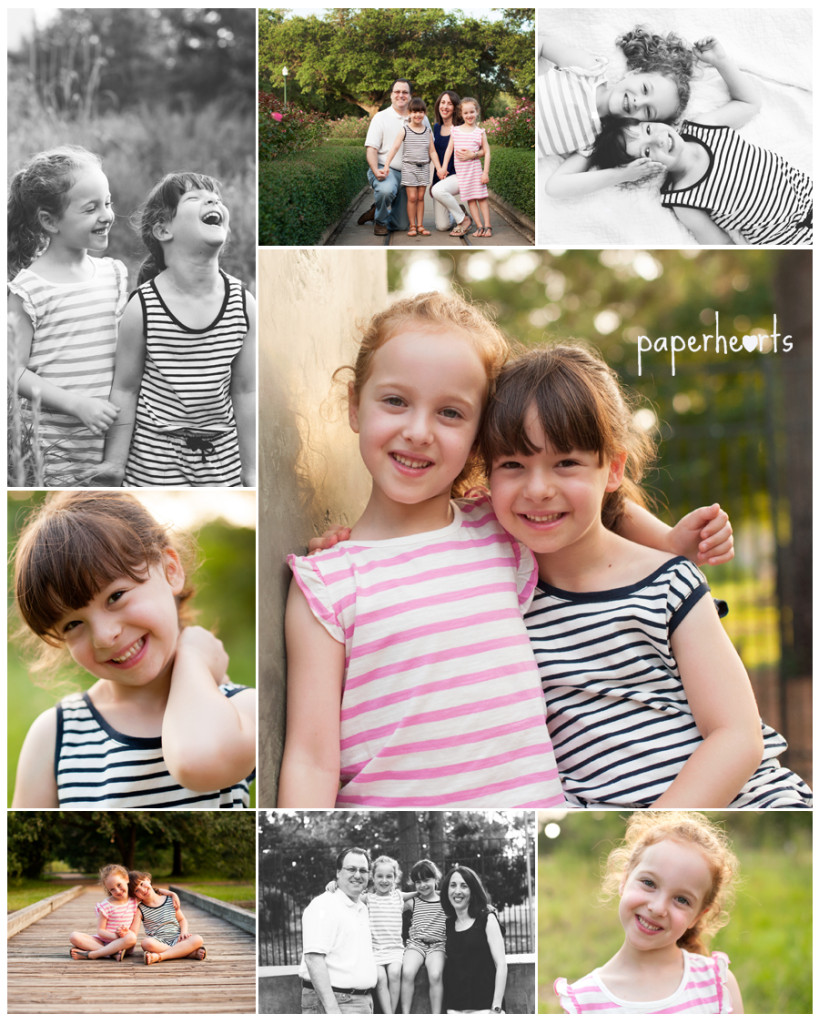 Pin IT