houston lifestyle photographer
Type 1 Diabetes is an autoimmune disease in which the body attacks the pancreas causing it to stop making insulin.  Approximately 85 percent of those living with T1D are adults; 15 percent are children.  The prevalence of T1D in people under the age of 20 rose 23 percent between 2001 and 2009.

I met Lindsey a couple years ago when her sister and my daughter became friends.  I had some experience with TD1 having taught a student living with the disease, but Lindsey always amazed me—-so calm in testing her blood sugar, always happy, and seemed to manage it well.  I have a fear of needles so imagining my life with them in my world all day everyday is beyond scary to me.  Lindsey is my little hero—she fights this disease daily as does her mom.  This is a disease that does not rest, doesn't take vacations–you can't take a break from it because you're tired.  It's unpredictable and continues to be so as one grows older, goes through growth spurts, hormonal changes, and more.
Right now, Type 1 Diabetes is a forever disease.  But it doesn't have to be.  Lindsey, her family, and friends are working hard to raise money to find a cure that can completely change her life.  I'm walking with Lindsey to help her fight.  Will you?  To donate or become a part of Lindsey's team, please visit her page.
Below is a small peak into her daily battle with T1D—-needles, blood, insulin, alcohol swabs, glucose tabs, carbs, pumps, monitors, beeping….Please help us find a cure.
To learn more about diabetes, please visit JDRF website.
Lindsey, I think you're amazing and a true hero.  You rock! xoxo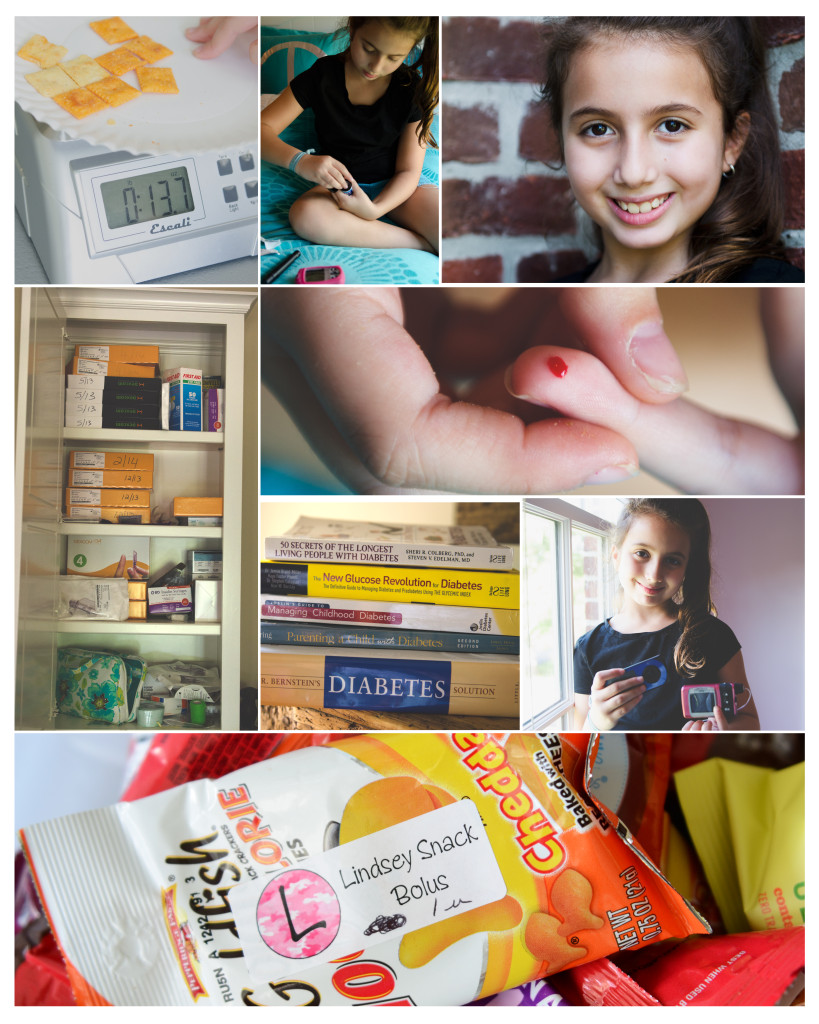 Pin IT