houston senior photographer
Well folks, she's here….introducing Miss Lauren, the FABULOUS senior at the Emery/Weiner School in Houston.  I think when I say "fabulous," this is an understatement!  I met Lauren at our session for the first time, and was so impressed with her outgoing personality—this girl is beyond cool.  She was SO easy to work with and SO ready to have her photos taken. Gotta love that!  I loved meeting her mom and sister as well.  Awesome session, awesome girl!
I asked Lauren to answer some questions…..
I am seventeen.
I'm the middle child.
My favorite kind of music is pop.
Three songs on my playlist include Video Games, Spectrum, and Feeling Good.
In my free time, I hangout with my friends and eat… alot.
My hobbies include cheerleading of course!
Best childhood memory: Trips to Fossil Rim with my family
One word to describe my style:  Girly.
If my friends could describe me in one word, they'd say I am peppy.
After graduation, I can't wait to go to college and meet lots of new people!
My dream job after college is teaching at an elementary school or pre-school. (Anyone who wants to be a teacher in my book is AWESOME!)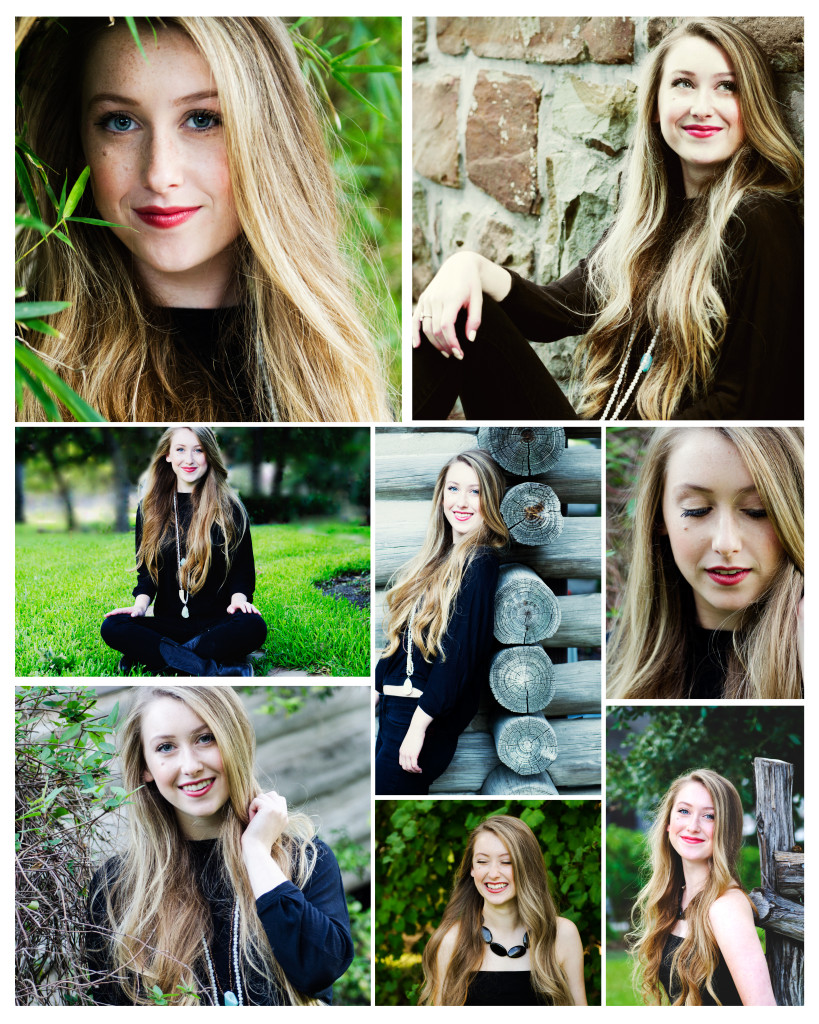 Pin IT
Thanks, Lauren!  I can't wait to see where your future takes you! xoxo